SoulMama No. 15 - Christmas Special
Kann man sich Weihnachten shöner vorstellen als mit
"The Katinas"
?
"Christmas is here"
ist einer der schönsten Weihnachtssongs, die mir je zu Ohren gekommen sind. Umso mehr freue ich mich, dass die fünf begabten Brüder den Song exklusiv für euch zur Verfügung gestellt haben!
"The Katinas"
touren regelmäßig durch Amerika und machen den menschen gute Laune zu Weihnachten. Hey guys - what do you think about playing in Germany next Christmas, hm?
Feedback for "The Katinas":

Die Jungs sind sehr neugierig, was die deutschen Musikfans von ihnen halten.
Also schreibt ihnen bitte ganz viele Kommentare - hier oder auf der offiziellen
"The Katinas"-Website
oder bei
MySpace
oder bei
Soundclick
!
Update:
The Katinas leben nicht auf Hawaii, sondern in Tennessee USA!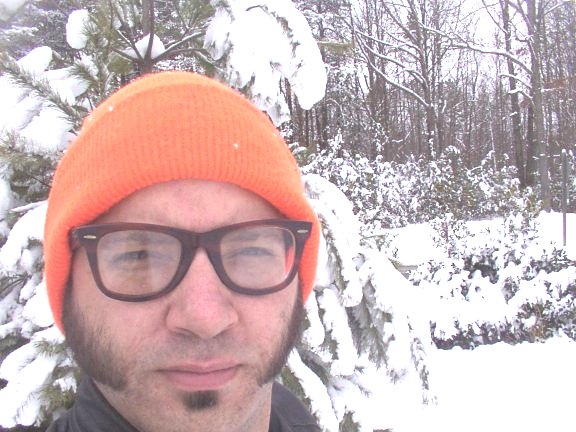 Lee Harris
hat zusammen mit vielen befreundeten Musikern über 100 Christmassongs von Funk über Blues und Folk aufgenommen. Mehr von ihm könnt ihr regelmäßig in seinem
"The Lee Show Podcast"
hören und bei ITunes downloaden.
Geoff Smith
hat schon als Kind mit seinem Vater Musik gemacht und trotz Schauspielschule nicht damit aufgehört. "Catchy, rocking and witty piano driven alternative pop" umschreibt er seinen Stil. Hier präsentiert er sich mit einem collen Swing. Einen Namen machte er sich ebenfalls mit regelmäßigen Jingles für
Adam Curry's

The Daily Source Code
.
Wer mehr von
Geoff Smith
hören möchte, kann seine CDs über
Music Baby
beziehen.
Calvin Owens
gehört zur ganz großen alten Riege des Blues und R&B. Wer die credits auf seiner
Website
liest, dem bleibt die Spucke weg: Er ist der Veteran, der mit der Trompete den Blues eroberte.
"Unlike jazz, where names such as Louis Armstrong, Freddie Hubbard, and Miles Davis easily come to mind, trumpeters -- apart from the legendary W.C. Handy -- have not played a central part in creating the mythos of the Blues. Long time B.B. King band member and arranger Calvin Owens takes a step toward rectifying that situation with this CD. The Houston, Texas native Owens, recently relocated to his home town, has formed his own blues orchestra and on 'True Blue' uses twenty-four (count 'em) musicians all told, with special guest appearances from luminaries such as Johnny Clyde Copeland and B.B. King himself, singer B.J. Scott and sax player David 'Fathead' Newman."



Ben Vaughn
war sechs, als ein Duane Eddy Album seine Leben veränderte. Nunmehr kann er sich mit
"years as a TV composer, record producer and recording artist"
beschreiben. Mit den Ben Vaughn Singers hat er diesen sehr schönen Weihnachtstitel aufgenommen.
Was Ben Vaughn so alles treibt, findet ihr ausführlich auf seiner
Website
.
SoulMama No.15 - LISTEN NOW! (mp3)
Also on ITunes & Podster!
MERRY CHRISTMAS!